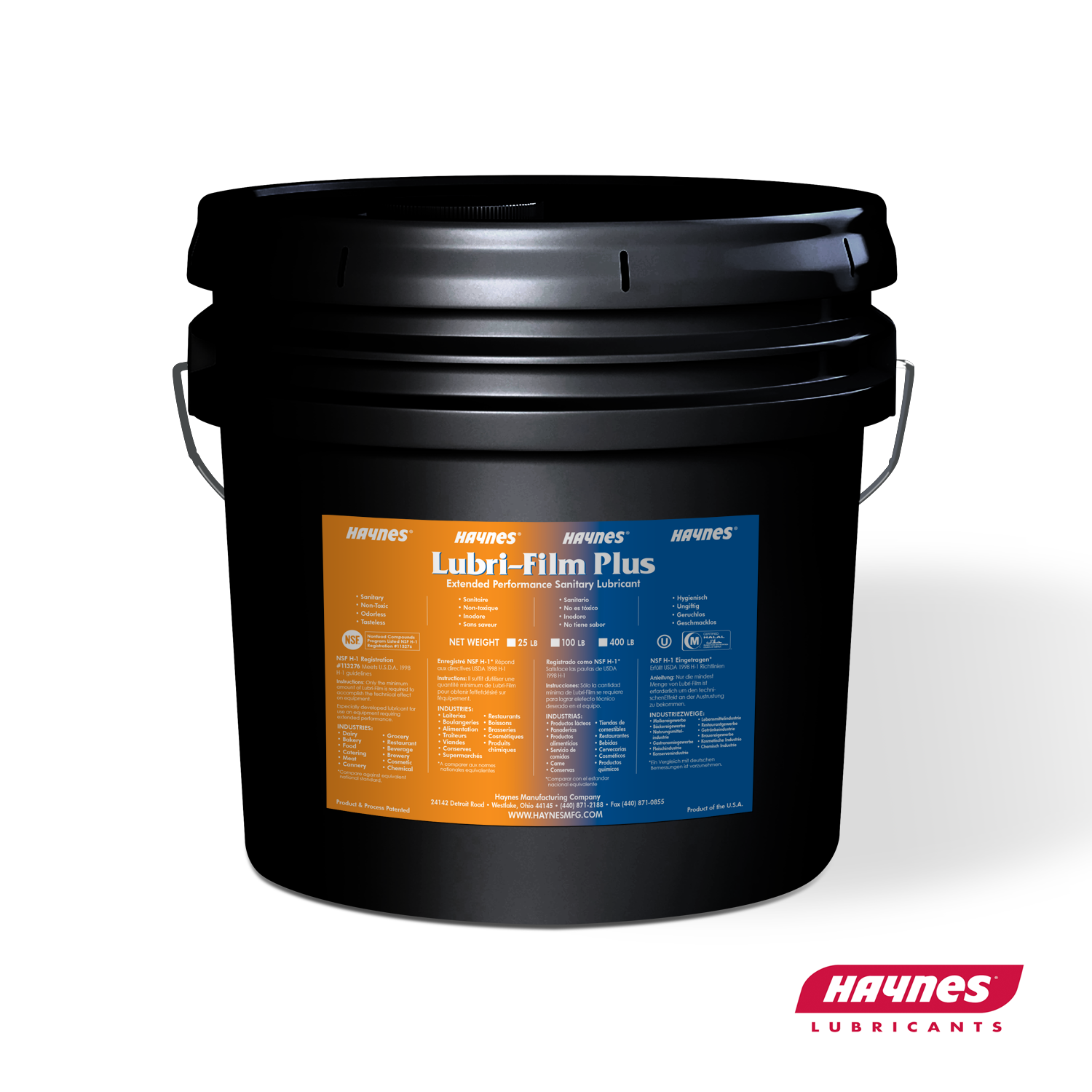 Haynes® Lubri-Film Plus is a food-grade grease that is formulated for longer lubrication intervals, eliminating downtime to relubricate the equipment.  This sanitary grease wears evenly on all moving parts, preventing metal-to-metal contact and equipment damage.  Haynes® Lubri-Film Plus will not dry or gum up on the equipment and is highly resistant to separation or bleed.  It is also a time saver because it clean off the equipment easily.
Haynes® Lubri-Film Plus is NSF rated H-1, Kosher Certified, Halal Certified, and made from ingredients that are FDA approved.  This sanitary grease complies with all regulatory agencies.
Need an addition to your pump or valve repair kits?   Haynes® Lubri-Film Plus in the single-use packets are ideal for this application.  The 7 gram tube is just enough to get the job done.  Other packaging options include 1 and 4 oz. reclosable tubes, pails and drums.   The 7g is a special size and is not listed on the website.  Contact Haynes® directly to purchase at sales@haynesmfg.com.
Continue reading PRODUCT SPOTLIGHT – HAYNES® LUBRI-FILM PLUS